Don't miss this natural colombian Emerald loose gemstone, this gemstone comes with a well round cut that make this green emerald more bright and sparkle, perfect to be set in an exclusive jewel like a pendant or a gold ring.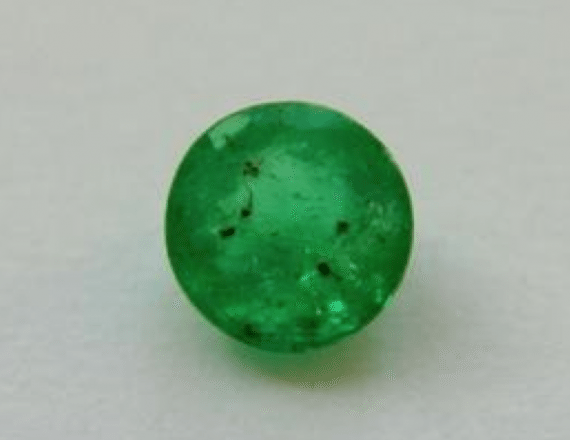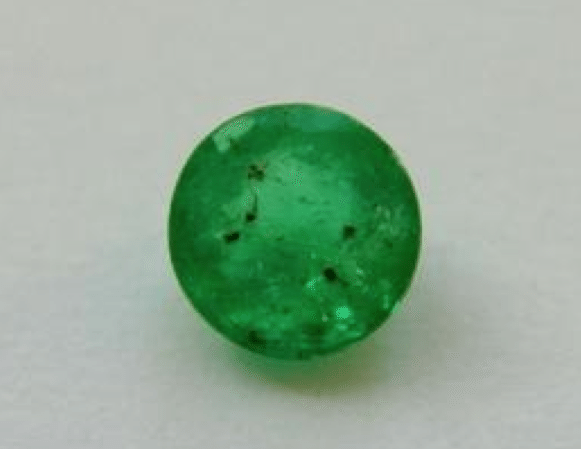 This natural Emerald from Columbia present a vivid green color tone, with medium hue and good saturation, not too dark and not too light, some minor inclusions are present like in the common natural emeralds on the market, but they are really little and doesn't ruins the beauty of this gemstone.
Feel free to contact us compiling the form below to buy this amazing gemstone.
Natural columbian emerald loose gemstone for sale
Material: 100% Natural Emerald
Quantity: 1
Color: Top Green
Weight: 0.37 ct
Dimensions: 4.5 x 2.8 mm.
Cut: Round cut
Clarity: VSI/SI
Luster:  Very Good
Origin: Columbia
Hardness: 8
Available: Yes
Compile the form below to buy this gemstone