This natural genuine pair of oval cut imperial Topaz faceted gemstones display beautiful bright orangish golden color of medium rich tone and are well faceted so this mean a maximum brilliance, excellent proportions and symmetry. This Topaz pair's clarity rating is SI so these gemstones present some little inclusion visible to naked eye.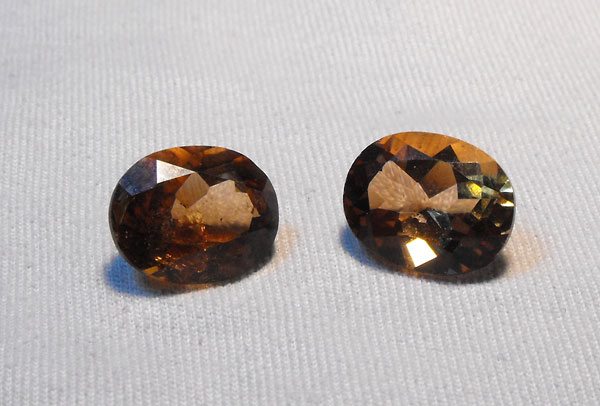 These imperial Topaz loose gemstones are perfect to make a jewel like a pair of earrings with their luster and sparkle these pair of topaz are really eye catchy.
Feel free to ask us for more gemstone we have more loose gemstone available offline.
Material: 100% Natural Topaz
Quantity: 2
Color: Orange/Yellow/Brown
Weight: 6.90 ct
Dimensions: 10.1 x 8.0 × 5.7  –  10.2 x 8.2 × 5.7 Mm
Cut: Trilliant faceted cut
Clarity: VSI (Very Small Inclusion)
Luster: Very Good
Origin: Brazil
Hardness: 8
Treatment: None (Unheated)
Available: Yes
Compile the form below to buy this gemstone