In these days we have put online a lot of new gemstone on our main gems store, after upgrading our ecommerce platform, and changing all the design and internet infrastructure, I am really glad to show you some new gemstones we put online on our new website available at this link.
We already have online almost 600 different gemstones from different mineral families from precious stones like: emerald and corundums (rubies and sapphires), to colored gemstones like aquamarine, topaz, garnets, tanzanite and opals are now ready to show you a lot of new gemstones available for sale at affordable wholesale price.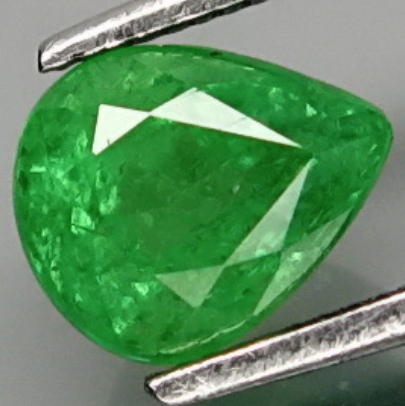 This Tsavorite garnet is only a sample of our new colored gemstone available on our main website BuyGems.org where it was put for sale with its description and all the info you need to know before purchase it.
This beautiful green gemstone weight one carat, it comes from Africa, specifically from Kenya/Tanzania, it was shaped and polished into an elegant pear faceted cut with good size and proportions.
The color of this beautiful gemstone from the garnet mineral family is a vibrant vivid green hue with medium tone and strong saturation that make this stone a really eye catchy gemstone. It has also transparent clarity with some minor inclusions into the crystal.
This tsavorite has an hardness of 7 on the Mohs scale and it would be a nice gem to make a beautiful jewel like a pendant or a gold ring, a real substitute for an emerald ring at a fraction of the cost. Green variety is one of the most appreciated variety from the garnet mineral family.
To buy this untreated natural gemstone online you can leave a message compiling the form below, or you can click on the link to visit our main website and buy it with your credit card or paypal account on our online store, you will find over 600 natural colored gemstones already for sale.
Buy Natural Tsavorite Garnet gemstone
Material: 100% Natural Tsavorite Garnet
Quantity: 1
Color: Green
Weight: 1.00 ct
Dimensions: 6.5 x 5.3 x 4.0 mm..
Cut: Pear
Clarity: SI
Luster: Good
Origin: Tanzania/Kenya
Hardness: 7
Treatment: None
Available: Yes
Compile the form below to buy this gemstone