Another nice gemstone that I want to present you today, is this color rich natural Morganite loose gemstone, which comes with a very attractive peach pink color, with some tint of orange hue, with strong saturation and medium dark tone.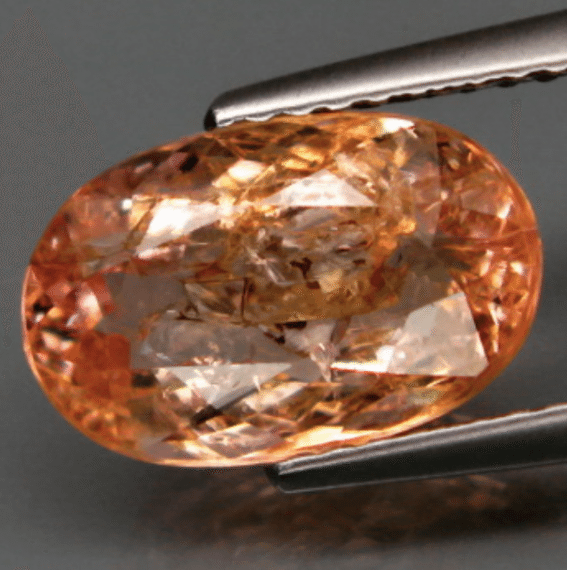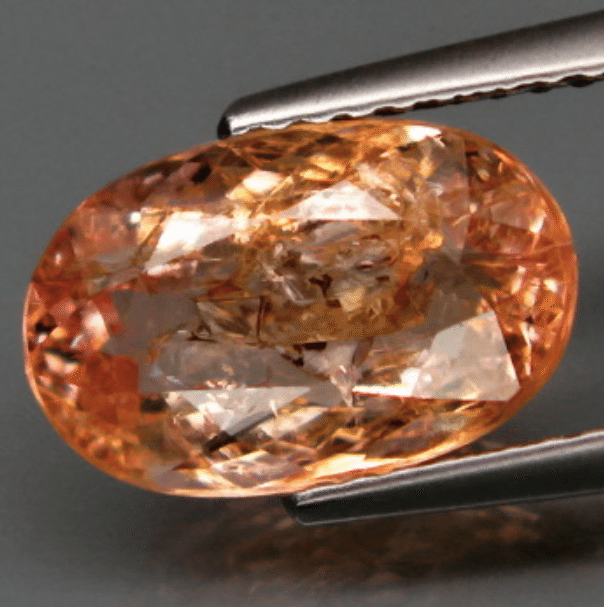 This particular natural Morganite loose gemstone comes in an oval faceted cut, weight over 2 carat and almost 3, present nice color and luster, with clarity a little bit included, with naked eye visible inclusions that doesn't disturb too much and doesn't ruins the attractiveness of this colored gemstone, that can be easily set into an elegant jewel like a pendant or a ring.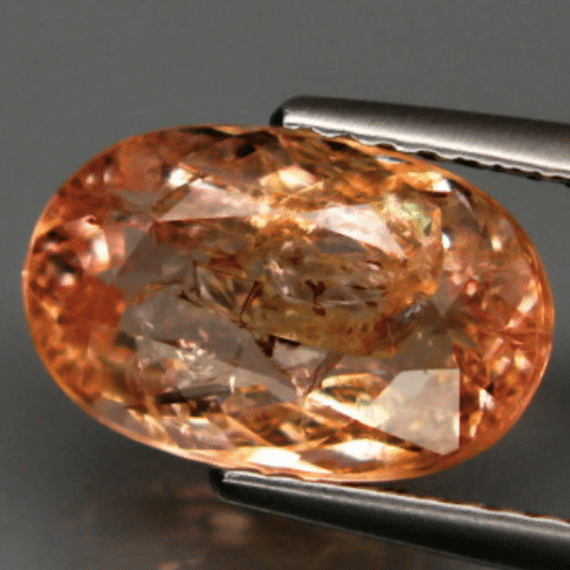 Morganite is considered the pink emerald, because it is the pink gemstone variety from the Beryl mineral family, the same of Aquamarine, Emerald, Heliodor and Goshenite.
This Morganite is genuine earth mined in Brazil and it was not treated in any way. Duo to its visible inclusions this big, peach pink color rich Morganite is offered at an interesting price on our main website.
If you want to receive more information or are interested to buy this natural Morganite, please compile the form below and leave a comment, we will glad to reply to your mail as soon as possible. In alternative you can buy this Morganite directly with your paypal account on our main website at this link, where you will find a lot Morganite and other loose gemstones and precious stones.
Buy Natural Morganite Pink Loose Gemstone
Material: 100% Natural pink Beyl Morganite
Quantity: 1
Color: Orangish Pink
Weight: 2.70 ct
Dimensions: 11.3 x 7.2 x 4.8 Mm.
Cut: Oval faceted cut
Clarity: I (Included)
Luster: Good
Origin: Brazil
Hardness: 8
Treatment: None
Available: Yes
Compile the form below to buy this gemstone