Buy online this nice red natural Ruby loose gemstone, earth mined in Africa, in Madagascar mine, this is a beautiful red gemstone, with very small inclusions invisible to naked eye. This natural ruby has a 3.31 carat weight, round shape brilliant cut and a size of over 8 millimeters.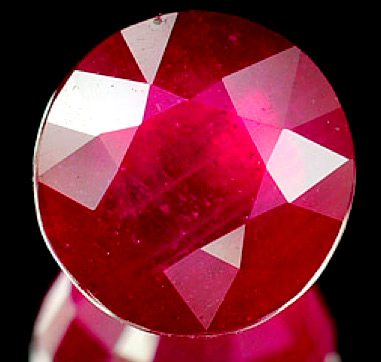 Ruby is one of the most rare gemstone in the world, commercial ruby, like this one also used in jewelry and they are usually treated with heat and diffusion with external material. This beautiful ruby gemstone is heated and treated with the common fracture filled method to enhance color and clarity of this gemstone.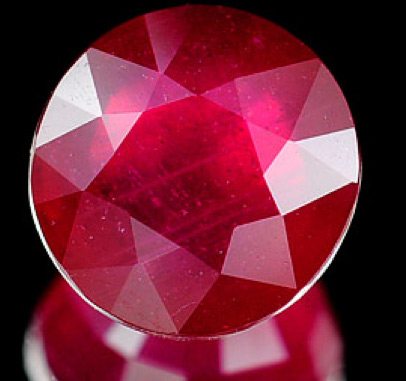 This treatment is common and accepted treatment for rubies, a man made treatment that improve this gemstone with a very nice pigeon blood red saturation, good luster and nice clarity.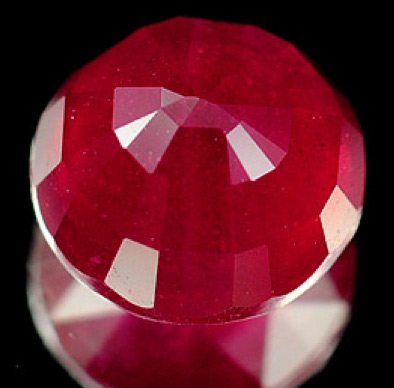 Perfect for your gemstone collection or for an elegant jewel like a rings.
Material: 100% Natural Ruby (Red corundum)
Quantity: 1
Color: Pigeon Blood Red
Weight: 3.31 ct
Dimensions: 8.2 X 8.2 x 5.1 millimeters.
Cut: Round faceted cut
Clarity: VSI (Very Small Inclusion)
Luster: Very Good
Origin: Madagascar
Hardness: 9
Treatment: Heated (fracture filled)
Available: Yes
Compile the form below to buy this gemstone