This is a beautiful and Hessonite, a rare variety of garnet family, with a nice and intense orangish red color, also called mandarin whe it is in the light brighest tone, this gemstone is typically traslucent with some little inclusion that don't comprimise the beauty of this gemstone, popular for its intense and unique color saturation. Someone also know this kind of gemstone with the name of Mandarin Garnet, but this kind of gemstone is a little bit darker and reddish to be a Mandarin Garnet.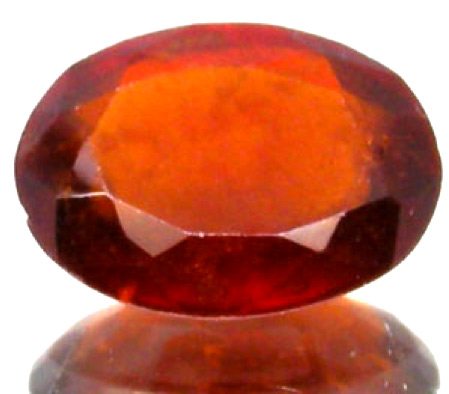 This natural Hessonite garnet  has a 4.62 carat weight and good size that help to appreciate its color. This Hessonite loose gemstone comes from Africa, is economic but a good gemstone to start a colored gemstone collection or to make an elegant and unique jewel at a low price.
This is an awesome 100% Natural and genuine earth mined Hessonite Garnet from Africa ( NO Synthetic, NO cuci zirconia, NO glass), with a nice color saturation and unusual tone, from red to orange.
This Hessonite garnet is 100% natural and it is no treated in anyway.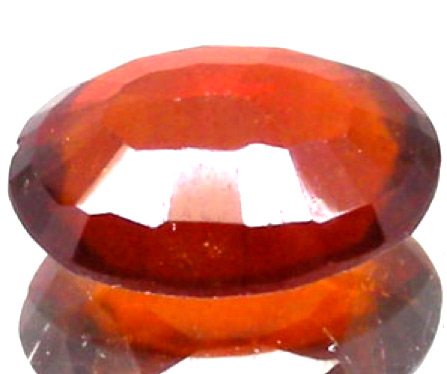 Material: 100% Natural Hessonite Garnet
Quantity: 1
Color: Orangish red
Weight: 2.68 ct
Dimensions: 12.3  x  9.5 X 4.6 mm.
Cut: Oval faceted cut
Clarity: SI
Luster:  Good
Origin: Africa
Hardness: 7
Treatment: None (No Heat)
Available: Yes
Compile the form below to buy this gemstone