Incredible luster and saturation for this natural Emerald from Colombia, with a very good green color saturation and clarity, this emerald come in a pear shape and princess square faceted cut.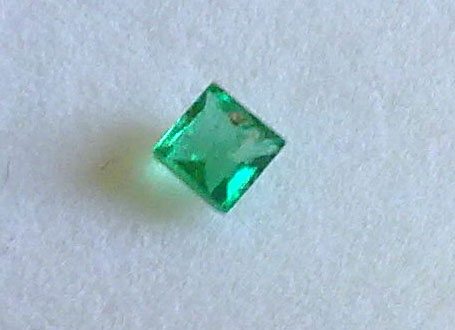 This is a top quality emerald with good clarity with very small inclusions and a vivid green color saturation, typical from the best emerald that comes from Columbia.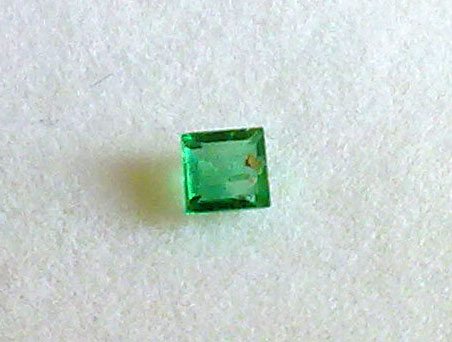 Compile the form below the description to buy this awesome 100% Natural and genuine Colombian Emerald loose gemstone (NO Glass, NO Synthetic, NO Cubic Zirconia, NO doublet), with an incredible saturation, good  luster and an awesome clarity.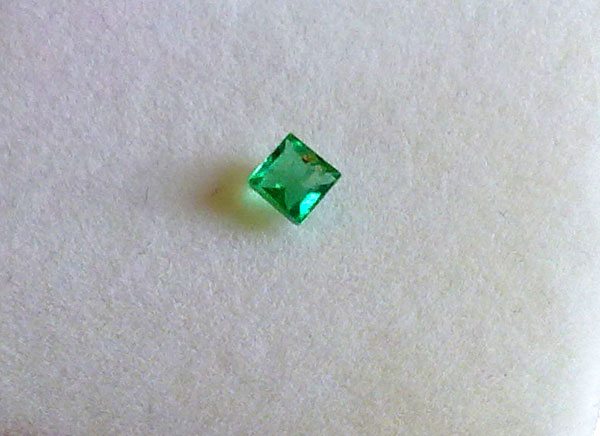 Perfect for your gemstone collection or for an elegant jewel like a pendant or a ring.
Material: 100% Natural Emerald
Quantity: 1
Color: Green
Weight: 0.12 ct
Dimensions: 2.8 X 2.8 X 1.7 mm.
Cut: Princess / Square faceted cut
Clarity: VSI (Very Small Inclusion)
Luster: Very Good
Origin: Columbia
Hardness: 8
Available: Yes
Compile the form below to buy this gemstone