Small but nice example of Sapphire 100% natural with a nice amber color with a hint of orange hue, very deep and intense color, transparent and without much visible inclusions.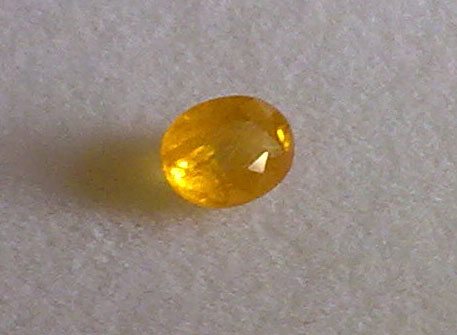 This orangish yellow sapphire loose gemstone, with good saturation and nice clarity, is natural but probably heated with add of beryllium.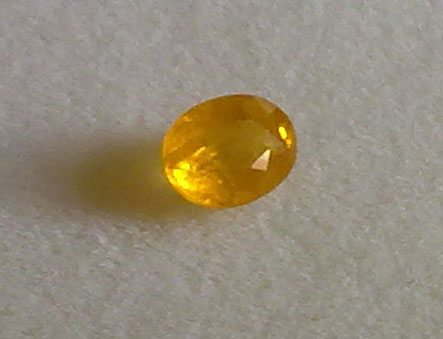 Perfect for an elegant jewel or to start a collection of sapphires and precious stones.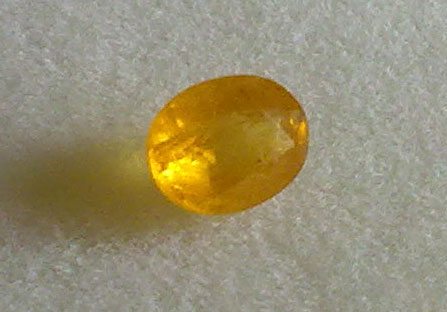 Material: 100% Natural Sapphire
Quantity: 1
Color: Orangish Yellow
Weight: 0.25 ct
Dimensions: 4.5 X 3  mm.
Cut: Oval faceted cut
Clarity:VSI (Very Small Inclusion)
Luster: Very Good
Origin: Africa
Hardness: 9
Treatment:  Beryl Heated
Available: Yes
Compile the form below to buy this gemstone