Nice natural purplish blue Iolite cordierite gemstone with a 0.70 carat weight, nice clarity and amazing deep purplish blue color saturation.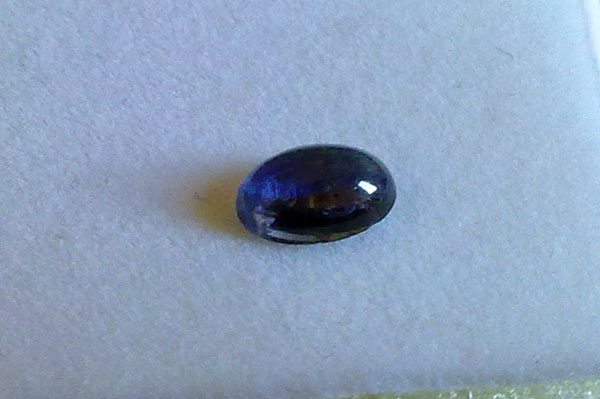 This kind of gemstone, iolite cordierite, has strong pleochroism so it show different color by angle view it can assume purple or blue color and look really adorable.
Perfect gemstone to be set in a beautiful silver ring or a pendant, we have also some other iolite gem in cabochon shape with same size and color of this iolite.
Material: 100% Natural Iolite
Quantity: 1  (ask for more)
Color:  Purplish blue
Weight: 0.70 ct average
Dimensions: 6 x  4  mm.
Cut: Oval faceted cut
Clarity: VVS
Luster:  Good
Origin: Brazil
Hardness: 7.5
Treatment:  None
Available: Yes
Compile the form below to buy this gemstone