This is a nice bicolor Tourmaline also called watermelon for its beautiful color that comes from green to pinkish red. This rare gemstone is completely natural, it's not a synthetic stone or a man made gemstone, it was mined in Brazil and untreated also never been heated.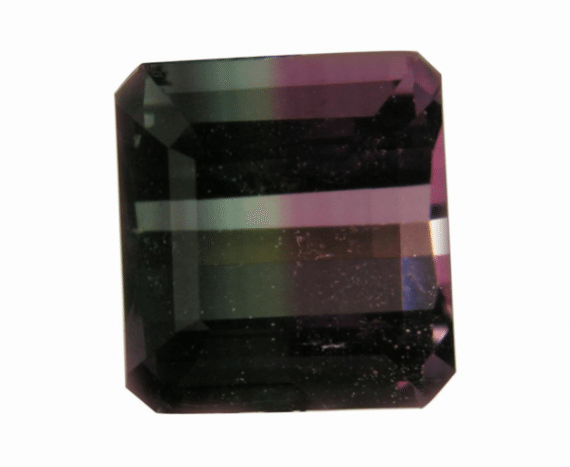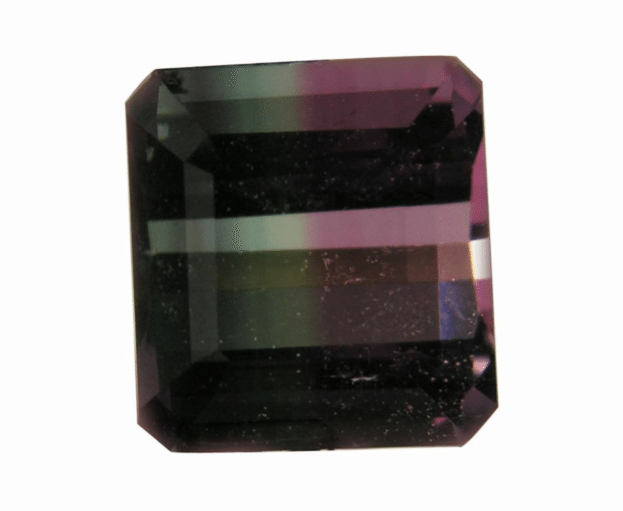 This watermelon Tourmaline weight something less than a carat, it present a nice clarity without visible inclusions, cut in an octagon step cut show an incredible and attractive bicolor spectrum from a nice green to a pinkish red hue, that make this gemstone really adorable and attractive.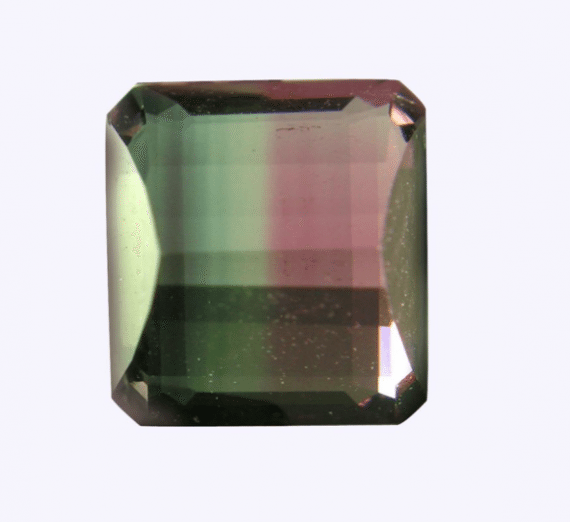 Don't miss the opportunity to buy this rare and natural gemstone at a very affordable price, this watermelon bicolor Tourmaline mined in Brazil is a perfect gemstone for your gems collection or to be set in an exclusive and elegant jewel like a gold pendant or ring.
Natural bicolor Tourmaline loose gemstone for sale
Material: 100% Natural Tourmaline (Watermelon)
Quantity: 1
Color:  Bicolor (Green/Red)
Weight: 0.92 ct
Dimensions: 5.6 x  5.2 x 3.8  mm.
Cut: Octagon cut
Clarity: VSI/SI
Luster:  Very Good
Origin: Brazil
Hardness: 7
Treatment:  None
Available: Yes
Compile the form below to buy this gemstone