Best color and luster for this natural Zircon loose gemstone that present a beautiful and attractive color with a pinkish red hue and good saturation, this natural zircon is eye clean so this mean that no visible inclusions can be spotted at naked eye on this gem, also with a loupe is difficult to spot some inclusions because this zircon is really clean and almost internal flawless.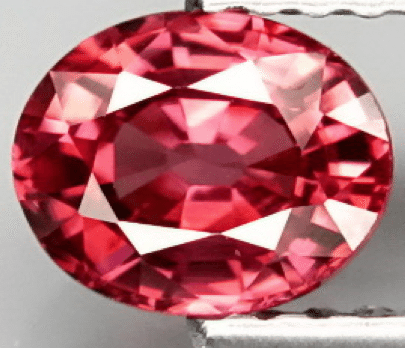 Cut in a faceted oval shape that increase the sparkle and the shining of this natural zircon earth mined in Tanzania, the good proportion increase the color saturation in the right way, so the gem is not too dark or too light and the shine make this natural red zircon really attractive and perfect, to be set in an exclusive jewel like a gold ring or a pendant.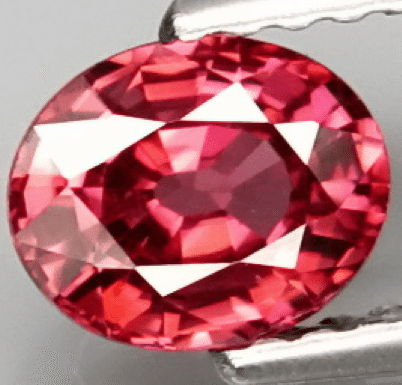 You can also search on our website and choose a similar zircon to create a matching pair for an earrings set or cufflinks. Or ask us help you find a gemstone for your need in our Ask for a Gem section on our website.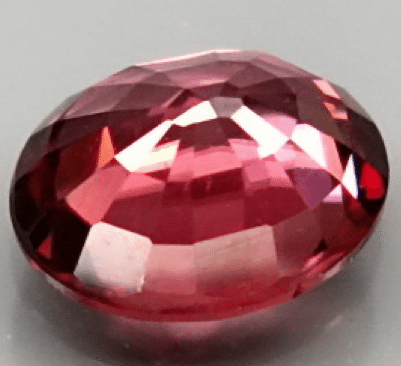 This loose gemstone is 100% natural, this is not a cubic zirconia, glass, synthetic, YAG or any kind of man made product.
Material: 100% Natural Zircon
Quantity: 1
Color:  Pinkish Red
Weight: 1.06 ct
Dimensions: 6.3 X 5 x 3.3  mm.
Cut: Oval faceted cut
Clarity: IF/VVS (Eye Clean)
Luster: Very Good
Origin: Tanzania
Hardness: 7.5
Treatment: None (UnHeated)
Available: Yes
Compile the form below to buy this gemstone