This is a natural tanzanian Spinel loose gemstone with a nice well saturated pink color tone, this gem present also some orange flashes through the crystal, the spinel has a good luster and clarity with some minor inclusions out of the table.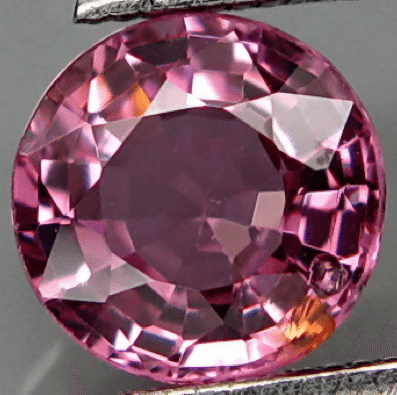 This natural pink Spinel comes from Tanzania in Africa, weight over one carat and it was cut in a round faceted shape that increase the luster and sparkle of this beautiful gemstone.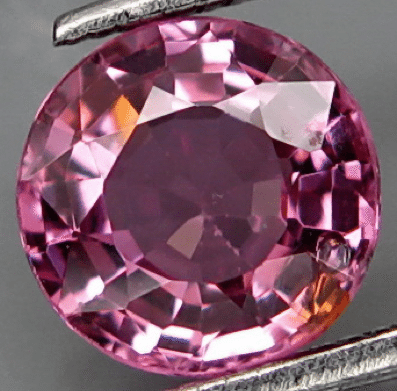 No treatments were applied to this gemstone, that make it a good choice to be used in jewelry or to be stored in a gem collection.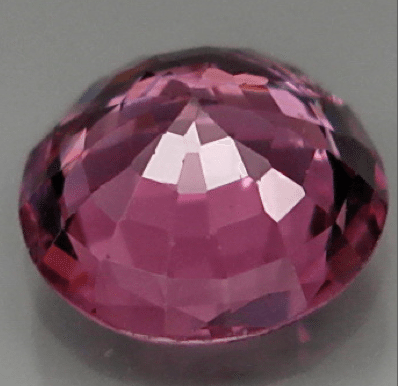 To buy this gemstone you only need to contact us compiling the form below, we will reply with info and with the Paypal invoice.
Material: 100% Natural Spinel
Quantity: 1
Color: Pink
Weight: 1.06 ct
Dimensions: 6.3 X 6.3 X 3.3  mm.
Cut: Round faceted cut
Clarity: VSI/SI
Luster: Very Good
Origin: Tanzania, Africa
Hardness: 8
Treatment: None- Untreated
Available: NO (Sold)
Compile the form below to buy this gemstone