This is an incredible blue Tourmaline loose gemstone, also called Indicolite for its beautiful blue color, this natural gemstone was mined in Nigeria Africa, this beautiful tourmaline show an incredible blue color called indaco that gives the name to this kind of gemstone.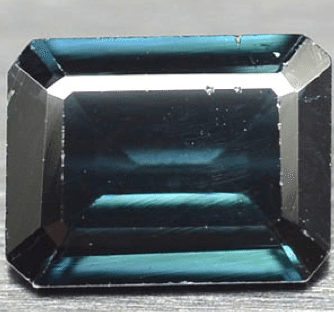 This indicolite blue tourmaline is totally natural, present a well saturated and uniform blue tone, this indicolite has also a nice clarity with few little inclusions that don't compromise the luster and the beauty of this gemstone.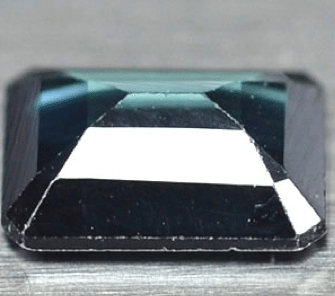 This gemstone offered at a very affordable price is perfect for your gemstone collection if you don't own a natural indicolite yet, or to be used in an unconventional jewel, like set in a silver ring.
Material: 100% Natural Tourmaline (Indicolite)
Quantity: 1
Color:  Blue
Weight: 1.20 ct
Dimensions: 7.9 x  6.0 x 2.9  mm.
Cut: Octagon cut
Clarity: VSI/SI
Luster:  Very Good
Origin: Nigeria
Hardness: 7
Treatment:  None
Available: Yes
Compile the form below to buy this gemstone