This is an amazing 100% Natural and genuine earth mined (NO Glass, NO Synthetic, NO Cubic Zirconia) purple & yellow Ametrine, a natural gemstone that is mined only from Bolivia with an awesome purple and yellow color, a very good luster and clarity.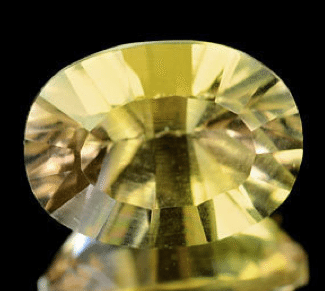 Ametrine is a nice stone whose colors occur in bands of yellow and purple. A variety of quartz, the name ametrine comes from amethyst + citrine.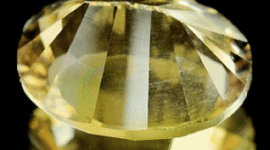 Perfect for a collection or a stunning jewel like a ring or a pendant.
Material: 100% Natural Ametrine
Quantity: 1
Color: Light Yellow-Purple
Weight: 1.22 ct
Dimensions: 8.1 x 6 x 4.7 Mm.
Cut: Oval
Clarity: VVS (Very very Small Inclusion)
Luster: Very Good
Origin: Bolivia
Hardness: 7
Treatment: Unheated/Untreated
Available: Yes
Compile the form below to buy this gemstone