This is a natural Goshenite, a colorless beryl with a nice luster and clarity, that comes in a faceted pear shape cut. This white or colorless pure beryl, also called Goshenite, come from Coronel Murta in Minas gerais district in Brazil .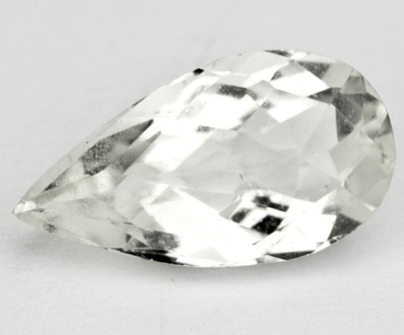 This Goshenite is very beautiful, is almost eye clean, 100% natural without any treatment, with a great luster it is very sparkle.
Don't miss this nice gemstone for your gem collection or to be set in a beautiful jewel like a gold ring or a pendant.
Material: 100% Natural Beryl (Goshenite)
Quantity: 1
Color:  Colorless/White
Weight: 1.50 ct
Dimensions: 11 x 6 x 4.17  mm.
Cut: Pear cut
Clarity: VVS
Luster:  Good
Origin: Brazil
Hardness: 7.5/8
Available: Yes
Compile the form below to buy this gemstone