Incredible bright natural green Peridot loose gemstone from Pakistan, almost eye clean, this natural peridot has a nice and intense olive green color, this gemstone has a round brilliant faceted cut, with a 1.53 carat weight and a size of over 7 millimeters.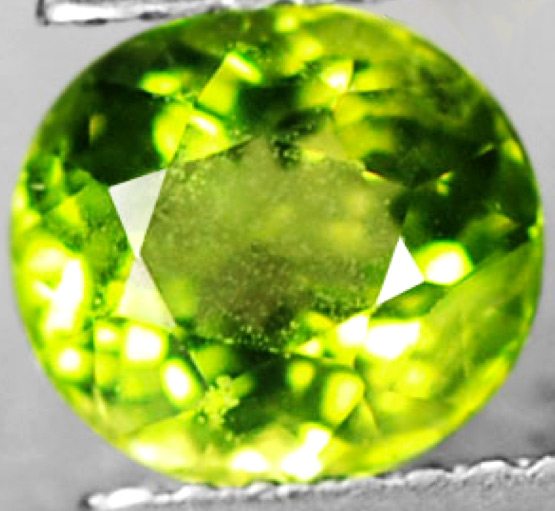 This natural peridot loose gemstone from Pakistan has good color saturation, nice luster and good clarity with some typical little inclusion.
This is a 100% natural gemstone, not treated in any way, this is not a cubic zirconia, glass, synthetic or any kind of man made material.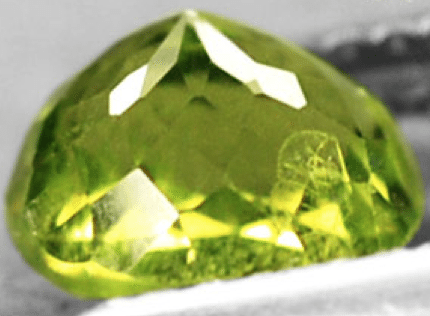 With its medium high hardness this peridot is also suitable to be set in an elegant jewel like a gold ring, or a pendant.
Material: 100% Natural Peridot
Quantity: 1
Color:  Olive green
Weight: 1.53 ct
Dimensions: 7 x 6.5 X 4.9  mm.
Cut: Round faceted cut
Clarity: VSI
Luster: Very Good
Origin: Pakistan
Hardness: 7
Treatment: None (UnHeated)
Available: Yes
Compile the form below to buy this gemstone