This natural peridot show a very intense olive green color, well satured with a medium hue, not too dark or pale, color enhanced by the good cut and oval shape of this gemstone that weight 1.77 carat.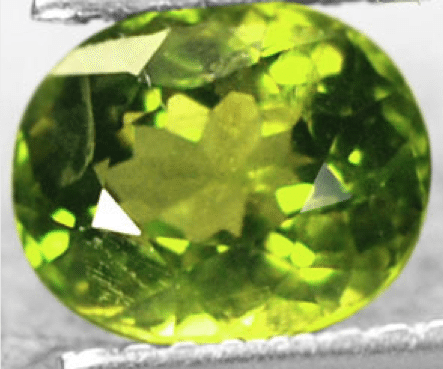 This peridot is completely natural and it is not treated neither with heat, this gemstone comes from Pakistan where it was mined, has a good clarity and very nice luster.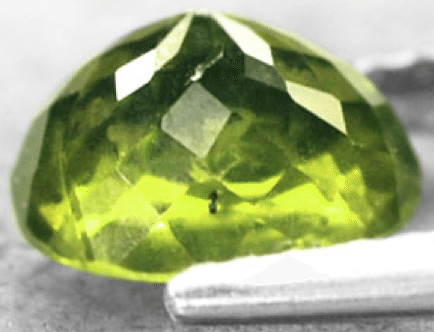 This gemstone is offered at an affordable price, but this natural peridot is also a good looking gem, perfect to be set in a jewel like a pendant or a gold ring.
Material: 100% Natural Peridot
Quantity: 1
Color:  Olive green
Weight: 1.53 ct
Dimensions: 7.7 x 6.4 X 4.8  mm.
Cut: Round faceted cut
Clarity: VSI/SI
Luster: Very Good
Origin: Pakistan
Hardness: 7
Treatment: None (UnHeated)
Available: Yes
Compile the form below to buy this gemstone