Another great multicolor natural Fluorite loose gemstone of 16.80 carats weight, with an incredible patchwork of colors from yellow to green.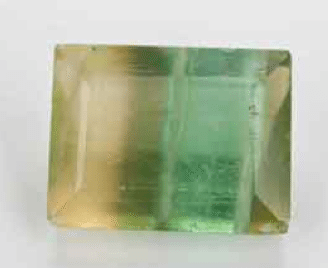 This multicolor banded Fluorite show beautiful yellow tone color with some bands of bright green, in a beautiful octagon emerald cut that show this unusual color patchwork.
This gemstone is transaprent with some visible inclusion that don't ruins its beauty, this Fluorite that comes from Argentina is totally natural and untreated.
You can check their size and more information in the description below the images.
This is an awesome 100% Natural and genuine earth mined multicolor banded   Fluorite gemstone with good weight and size  (NO Glass, NO Synthetic, NO Cubic Zirconia), with a very nice color saturation, good luster and clarity.
This uncommon gemstone is perfect for your gemstone collection or for an elegant jewel like a pendant.
Buy this beautiful natural Fluorite gemstones compiling the form below!
Material: 100% Natural Fluorite
Quantity: 1
Color: Multicolor banded
Weight: 16.80 ct
Dimensions: 16.2 × 12.5 × 8.2 Mm.
Cut: Octagonal
Clarity: Transparent (Small Inclusion)
Luster:  Good
Origin: Argentina
Hardness: 4
Treatment: Unheated/Untreated
Available: Yes
Compile the form below to buy this gemstone