Nice pair of natural Citrine gemstones with a particular lemon yellow color, eye clean with some little inclusions invisible to naked eye, good luster and very sparkle available to buy online without registration.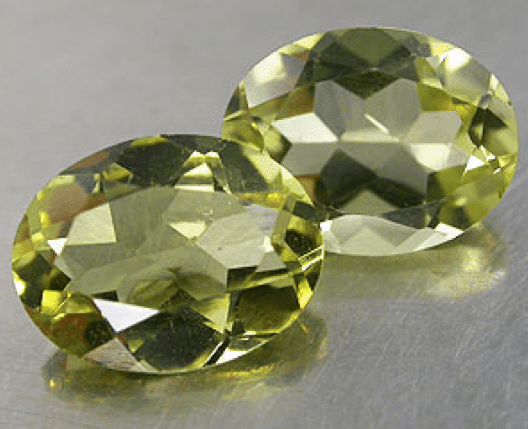 To buy this pair of natural gemstone you can compile the form below the gemstone details description with your data, we will contact you soon with a Paypal invoice so you can buy this gemstone lot or more with your credit card or your Papyal account in the most secure way online.
Feel free to contact us with any request we put online only a few sample from our gemstone collection, so ask us if you are searching a specific gemstone, we are glad to hel pyou find what you need.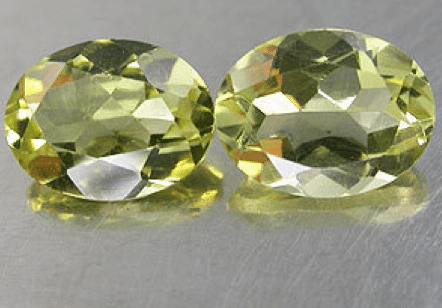 This, like all the samples showed in our online gemstone boutique  is a 100% Natural and genuine earth mined citrine gemstone lot (NO Glass, NO Synthetic, NO Cubic Zirconia), with a very nice saturation, luster and clarity, with a 3.42 carats total weight, 9×7 millimeters calibrated size, good oval faceted cut that improve naturally the gemstones luster.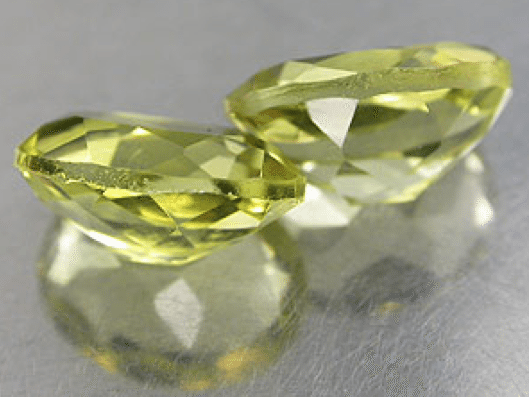 Material: 100% Natural Citrine
Quantity: 2
Color: Bright lemon Yellow
Weight: 3.42 ct
Dimensions: 9 x 7 mm
Cut: Oval faceted cut
Clarity: VVS/ VSI
Luster: Good
Origin: Brazil
Hardness: 7
Treatment: Unheated/Untreated
Available: Yes
Compile the form below to buy this gemstone