This is a sparkling natural Imperial Topaz gemstone, earth mined in Brazil, eye clean with a some little inclusion invisible to naked eye, with a hot brownish orange color tipical for this stone, also called Precious Topaz. This gemstone is unheated and untreated. This Imperial Topaz has a 3.54 carats weight and was cut with a traditional modern oval shape that make it more brilliant. You can check its description below the images.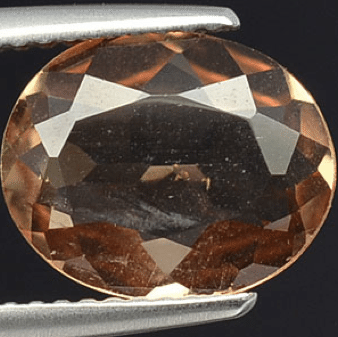 This is an awesome 100% Natural and genuine earth mined Imperial Topaz (NO Glass, NO Synthetic, NO Cubic Zirconia), with a very nice saturation, luster and clarity.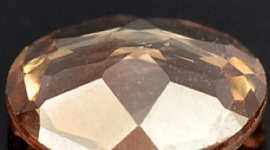 Perfect for your gemstone collection or for an elegant jewel like a pendant or a ring.
Material: 100% Natural Topaz
Quantity: 1
Color: Orange/Brown
Weight: 3.54 ct
Dimensions: 9.0 X 11.1 X 4.2 mm.
Cut: Oval faceted cut
Clarity: VSI (Very Small Inclusion)
Luster: Very Good
Origin: Brazil
Hardness: 8
Treatment: NO (UnHeated)
Available: Yes
Compile the form below to buy this gemstone