Little but precious natural Tanzanite loose gemstone, with a nice oval faceted cut, a beautiful purplish blue color, and medium saturation and a nice green color zoning, this tanzanite has good clarity and very nice luster that make it perfect to be set in an elegant jewel like a pendant or a ring without spent a lot of money.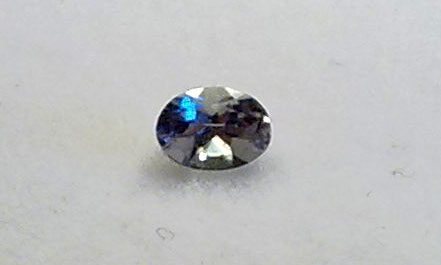 This Tanzanite loose gemstone has a 0.16 carat weight and size with 5×3 millimeter that make it perfect to be set in a jewel.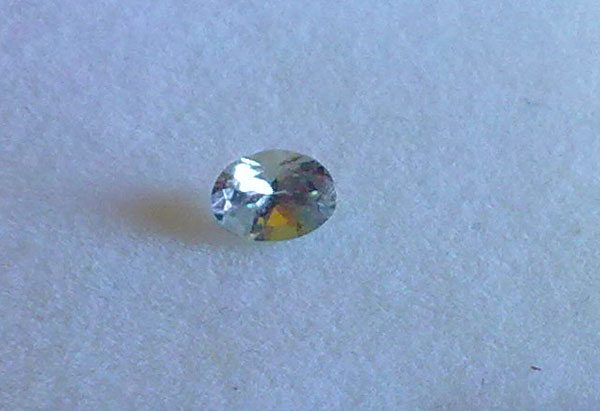 This natural Tanzanite show a little bicolor because it has the original green zoisite color and the purplish blue color typical in Tanzanite. Pale green zoisite usually are treated with heat to change the original green hue to the beautiful purplish blue tanzanite color.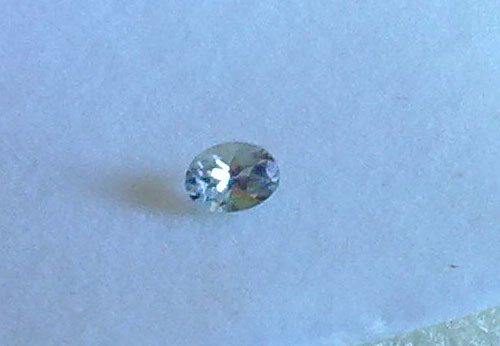 Material: 100% Natural Tanzanite
Quantity: 1
Color: Purplish Blue
Weight: 0.28 ct average
Dimensions: 5 X 3  mm.
Cut: Oval faceted cut
Clarity: VVS
Luster: Very Good
Origin: Tanzania
Hardness: 7
Treatment: Probably Heated
Available: NO (Sold)
Compile the form below to buy this gemstone