This is an amwaing natural Alexandrite a variety of the Crysoberyl family with a typical color change effect from a beautiful green show under day light to a bright orangish purple color under incandescent light.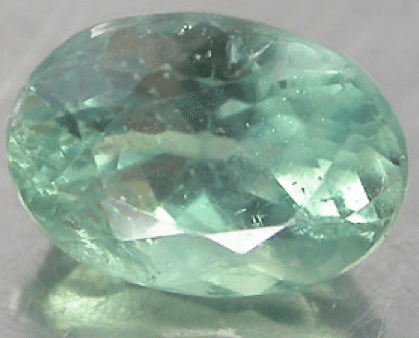 This natural Alexandrite loose gemstone has a weight of 0.39 carat and with an amzing bright green color, nice luster and good clarity is a perfect sample for your gemstone collection or for a distinctive jewel.
This natural color change Alexandrite loose gemstone is coming from Russia it has not received any kind of treatment, so this is not a synthetic stone, a glass, an hydrotermal gemstone or a doublet, this is a complete natural Alexandrite loose gemstone.
Material: 100% Natural Alexandrite
Quantity: 1
Color: Color change from Green to Orangish Purple
Weight: 0.39 ct
Dimensions: 4.8 X 3.4 x 3.0 mm.
Cut: Oval faceted
Clarity: SI
Luster:  Very Good
Origin: Russia
Hardness: 8.5
Treatment: NO (UnHeated)
Available: NO (Sold)
Compile the form below to buy this gemstone