This is a beautyful pair of natural Alexandrite, a variety from the Crysoberyl family, with a typical color change effect from green to orangish purple under incandescent light and a rare optical effect called chatoyancy.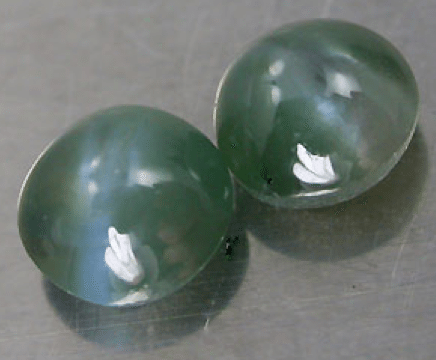 This pair of natural Alexandrite show a beautiful and rare cat's eye effect (also called chatoyancy) over the beautyful color change typical for the Alexandrite loose gemstones.
This pair of Alexandrite gemstones cut in a cabochon oval shape with color change and chatoyancy, is perfect to be set in a prestigious jewel like a pair of earrings or to rest  in your precious gemstone collection.
This is a pair of natural color change Alexandrite with a cat's eye optical effect that comes from India it has not received any kind of treatment, so this is not a synthetic stone, a glass, an hydrotermal gemstone, this is a complete natural Alexandrite.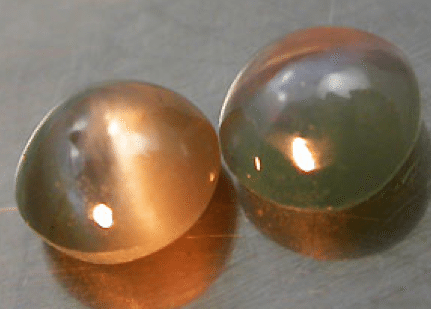 Material: 100% Natural Alexandrite
Quantity: 2
Color: Color change and chatoyancy
Weight: 0.67 ct total
Dimensions: 3.8 X 3.8 mm.
Cut: Cabochon
Clarity: Traslucent
Luster:  Very Good
Origin: India
Hardness: 8.5
Treatment: NO (UnHeated)
Available: Yes
Compile the form below to buy this gemstone