A wonderful natural Tanzanite loose gemstone, a magnificent and rare gemstone that can be mined only in Tanzania with a strong pleochroism and a beautiful color between violet and blue very charming and attractive with no visible inclusions, this natural Tanzanite is very bright and flashy.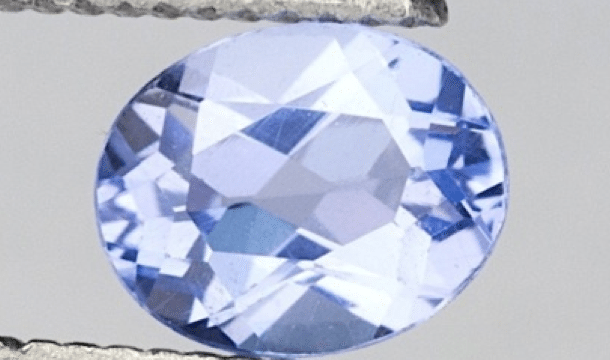 This natural Tanzanite gemstone is a bit light in color saturation but is very sparkle and attractive.
Don't miss this natural Tanzanite offered at an affordable price, perfect for your gemstone collection or to be set in an exclusive jewel like a gold pendant or a diamond and tanzanite ring.
Photo does not make justice to the beauty of this incredible gemstone.
Material: 100% Natural Tanzanite
Quantity: 1
Color: Purplish Blue
Weight: 0.40 ct
Dimensions: 4.8 X 3.8 x 2.4  mm.
Cut: Oval faceted cut
Clarity: IF/VVS (Eye clean)
Luster: Very Good
Origin: Tanzania
Hardness: 7
Treatment:  Heated only
Available: No (Sold)
Compile the form below to buy this gemstone