Don't miss this natural red ruby gemstone, with a 0.50 carat weight and a beautiful round faceted cut that show a very nice red color, this gemstone is a part of a 20 rubies lot with nice clarity and luster, all with similar color and same size, perfect to make precious jewels like a parure.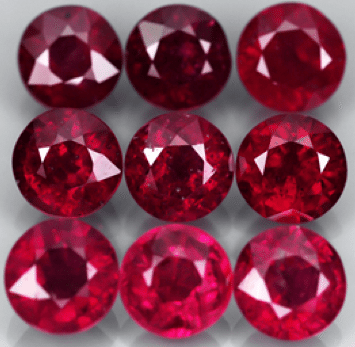 These rubies comes from Madagascar mine in Africa, all these rubies are treated with the common fracture filled method, that improve color and clarity in this kind of gemstones.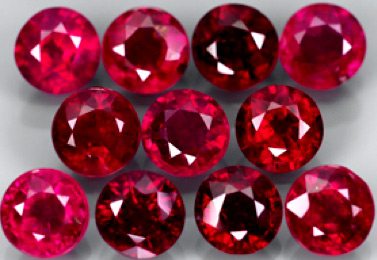 You can choose to buy the entire lot (20 pieces) or a single ruby!
Material: 100% Natural Ruby
Quantity: 1 (20 available)
Color: Deep bright Red
Weight: 0.50 ct (each ruby)
Dimensions: 4.5  mm.
Cut: Round faceted cut
Clarity: SI (Small Inclusion)
Luster: Very Good
Origin: Madagascar
Hardness: 9
Treatment: Heated (Fracture filled)
Available: Yes
Compile the form below to buy this gemstone