Don't miss this natural Ratanakiri blue Zircon loose gemstone, with an incredible fire, good color saturation, nice clarity without visible inclusions that make it bright and shiny almost like a diamond.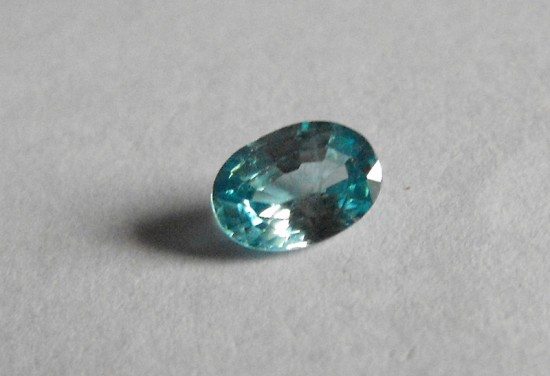 This is a 100% natural Zircon mined in Cambodia, it is not, cubic zirconia, synthetic or other synthetic or man-made material.
This is a natural blue zircon gemstone with magnificent light blue color very intense and brilliant, with incredible shine, almost blinding because of its incredible brightness due to an adamantine luster, that is similar to the diamond.
We have some other natural zircon gemstones, with similar color and size, so if you need two or more to make a parure or a jewel composition like a pair of earrings, feel free to contact us with your questions.
Material: 100% Natural Zircon
Quantity: 1
Color:  Blue
Weight: 1.10 ct
Dimensions: 7 X 5 x 2.8  mm.
Cut: Oval faceted cut
Clarity: IF/VVS (Eye Clean)
Luster: Very Good
Origin: Cambodia
Hardness: 6.5/7.5
Treatment:  None
Available: Yes
Compile the form below to buy this gemstone