Don't miss this natural Spessartite garnet loose gemstone from Namibia, Africa, a rare gemstone that present an intense and bright mandarin orange color, with a deep saturation and cut in octagon emerald cut, this mandarin garnet weight 1.22 carat, and is perfect to be set in an elegant jewelry like a gold ring or pendant.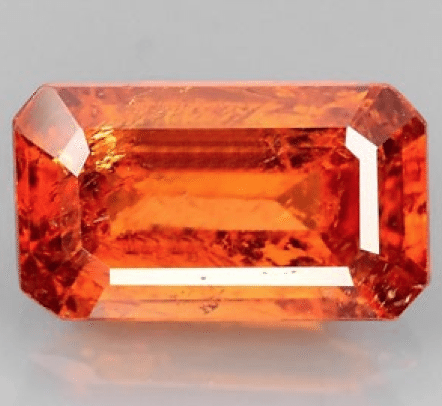 This rare gemstone present some visible inclusions that doesn't reach the surface of the crystal so it can be mounted safely in jewels, the color of this mandarin orange Spessartite is really beautiful and attractive, with a lot of sparkle and luster.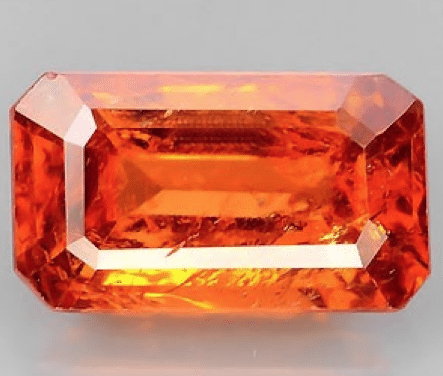 This mandarin orange Spessartite garnet is offered at a very affordable price, perfect for your gemstone collection or to be set in an elegant jewel.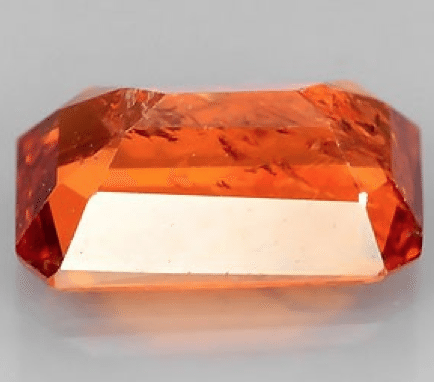 If you want to buy this loose gemstone, contact us compiling the form below, we will reply with a Paypal invoice directly in your email.
Material: 100% Natural Spessartite Garnet
Quantity: 1
Color: Mandarin Orange
Weight: 1.22 ct
Dimensions:  7.5 X 4.3 X 3.3 mm.
Cut: octagonal emerald cut
Clarity: SI
Luster:  Good
Origin: Namibia, Africa
Hardness: 7
Treatment: None (No Heat)
Available: Yes
Compile the form below to buy this gemstone