Beautiful natural Amethyst loose gemstone with an awesome deep but bright purple color, cut in an oval cabochon shape it is transparent with some visible inclusion that don't ruin the beauty of this gemstone.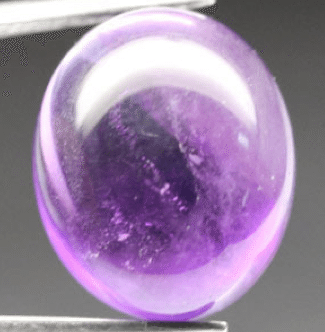 This particular amethyst has some nice color change, infact under incandescent light it show color switch phenomena, changing is natural deep purple color in some more pinkish and bright.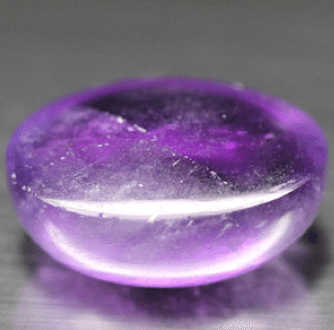 Don't miss this beautiful and natural gemstone buy it now compiling the form below we will contact you with all the info to buy this gem.
Material: 100% Natural Amethyst
Quantity: 1
Color: Purple (Color Change to pinkish purple)
Weight: 15.61 ct
Dimensions: 17.1 X 14.4 X 8.3 m Mm.
Cut: Oval Cabochon
Clarity: Transparent/Translucent
Luster: Good
Origin: Brazil
Hardness: 7
Treatment: None (No Heat)
Available: Yes
Compile the form below to buy this gemstone