Beautiful natural deep pink Morganite loose gemstone, a variety of precious Beryl, mineral family that includes varieties like: Emerald, Aquamarine, Goshenite, Bixbite and Heliodor.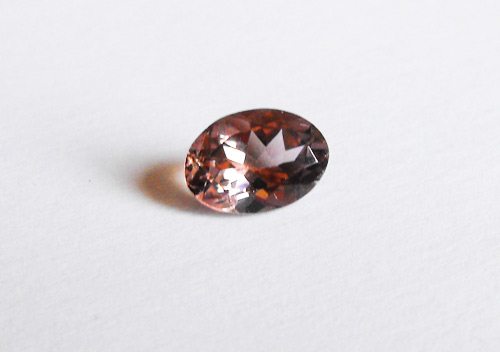 This unusual Morganite show a beautiful and rare deep pink color hue, well saturated and intense, a good clarity without visible inclusions (eye clean) and nice luster.
I only ever seen this one Morganite with a color so saturated and intense! Don't Miss it!
The Morganite was named after the famous banker as well as a great collector of gems, JP Morgan.
Its beauty and its hardness makes it a jewel coveted by gems collectors and suitable for use in jewelry.
This is 100% natural pink Beryl Morganite (not synthetic, glass, artificial, or man made material, it comes from the Brazil mines).
Material: 100% Natural pink Beyl Morganite
Quantity: 1
Color: Deep pink
Weight: 2.15 ct
Dimensions: 10 x 7.5 x 4.4 Mm..
Cut: Oval faceted cut
Clarity: VVS (Eye Clean)
Luster: Very Good
Origin: Brazil
Hardness: 8
Treatment: Unheated/Untreated
Available: NO
Price:  (SOLD)
Compile the form below to buy this gemstone