Beautiful sample of natural Hessonite garnet from Tanzania in Africa, with an intense and well good saturated orangish red color, this gemstone has an oval facted cut, a 2.41 total carats weight, nice luster and clarity.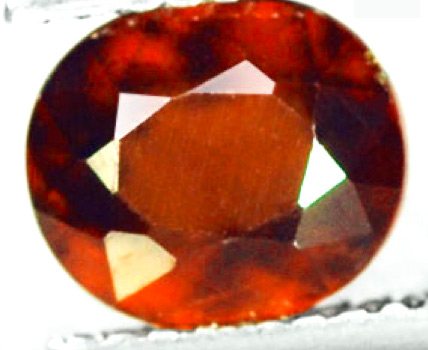 Some inclusion are visible in this gemstone, but the color is the most important factor in colored gemstone, and this Hessonite garnet show a hot dark tone of mandarin red color, very intense and saturated.
This hessonite garnet offered to a very fair price, is perfect for your gemstone collection if you don't have already one.
This Hessonite garnet is 100% natural and it is no treated in anyway.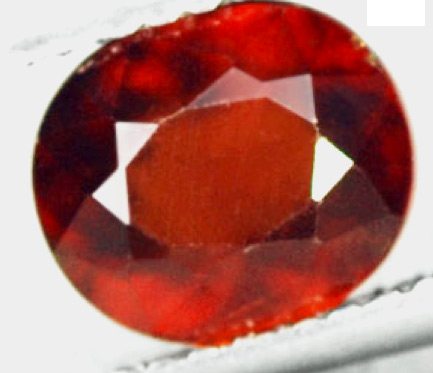 Material: 100% Natural Hessonite Garnet
Quantity: 1
Color: Orangish red
Weight: 2.41 ct
Dimensions: 7.8 x 6.7 X 5.2 mm.
Cut: Oval faceted cut
Clarity: VSI
Luster:  Good
Origin: Africa
Hardness: 7
Treatment: None (No Heat)
Available: Yes
Compile the form below to buy this gemstone