This is a beautiful and rare Hessonite a variety of garnet family, with a nice and intense orangish red color, traslucent with some little inclusion. Someone also know this kind of gemstone with the name of Mandarin Garnet, but this gemstone is a little bit darker to be a Mandarin Garnet.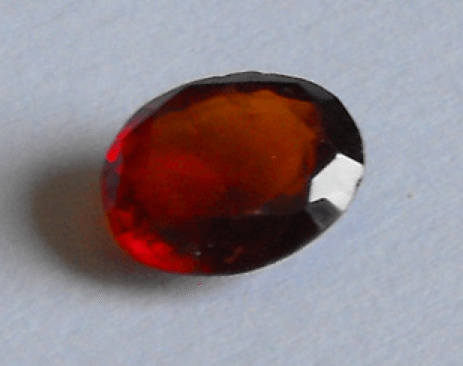 This gemstone has a 2.68 carat weight and good size that help to appreciate its color. This Hessonite garnet come from Africa, is economic but a good gemstone to start a gemstone collection or to make an elegant jewel at a low price.
This is an awesome 100% Natural and genuine earth mined Hessonite Garnet from Africa ( NO Synthetic, NO cuci zirconia, NO glass), with a nice color saturation and unusual tone, from red to orange.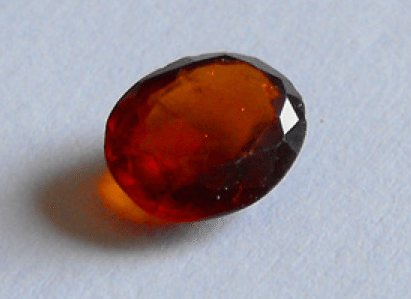 This Hessonite garnet is 100% natural and it is no treated in anyway.
Material: 100% Natural Hessonite Garnet
Quantity: 1
Color: Orangish red
Weight: 2.68 ct
Dimensions: 9.6 x 7.7 X 4.1 mm.
Cut: Oval faceted cut
Clarity: SI
Luster:  Good
Origin: Africa
Hardness: 7
Treatment: None (No Heat)
Available: Yes
Compile the form below to buy this gemstone