This is a natural green emerald gemstone with good size and a weight near 5 carats, a deep and saturated green color improved by a dye tint treatment. Obviously the quality of this Emerald is only fair, since the reference price, Emeralds of these dimensions of high quality and completely clear or almost, since the Emerald has always visible inclusions, can reach astronomical figures.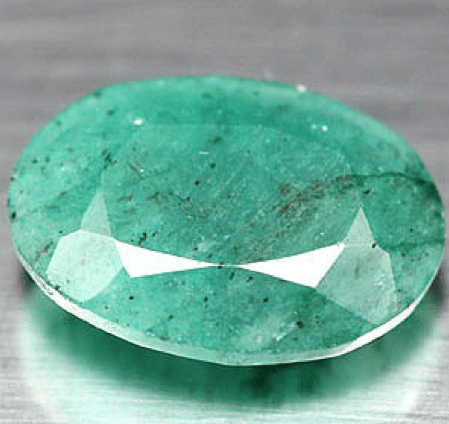 This big natural emerald loose gemstone comes from Brazil, it show a nice green color, traslucent clarity and some visible inclusions, that are typically present in the most emerald gemstones.
Emeralds are popular and appreciated for their unique color instead of their clarity that usually is compromised by a lot of inclusions, that make this kind of gemstone more unique and recognizable.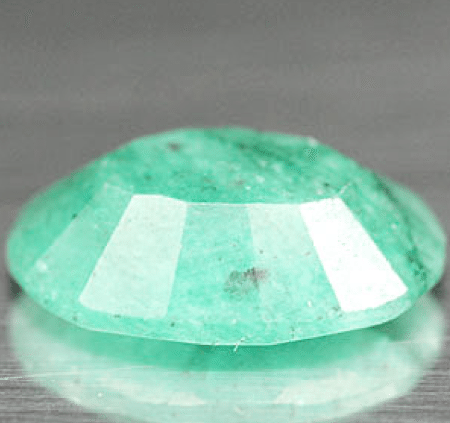 Don't miss this big natural emerald from Brazil, if you want a nice stone to set in an affordable jewel like a sterling silver ring or pendant.
You can buy this nice gemstone compiling the form below, you will receive a Paypal invoice with the details and shipment cost directly in your email. Don0t miss this beautiful gemstone.
Material: 100% Natural Emerald
Quantity: 1
Color: Green
Weight: 4.73 ct
Dimensions: 14.1 X 10.1 X 5 mm.
Cut: Oval faceted cut
Clarity: SI (Small Inclusion)
Luster:  Good
Origin: Brazil
Hardness: 8
Available: Yes
Compile the form below to buy this gemstone