Buy online this beautiful natural matrix boulder Opal from Lighting ridge, Queensland, mined in Australia, a nice sample of the Aussie beauty, with an intense chocolate color, and beautiful iridescent light effect, the tipical opal color effect called play of color that in this case include bright blue color and green.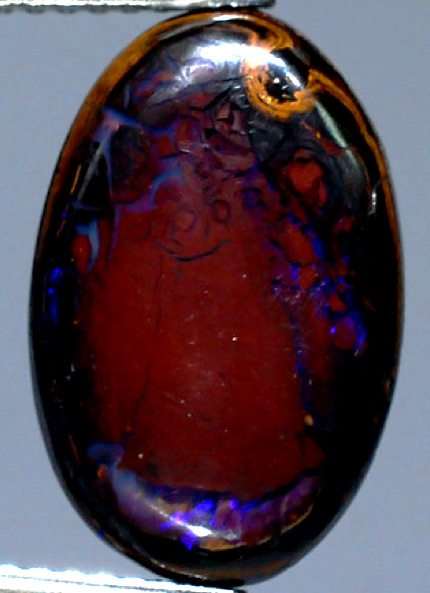 This Opal is 100% natural and untreated, no doublet or triplet, has a nice color and nice blue flash, it is opaque with an oval cabochon cut and a weight of 5.47 carat.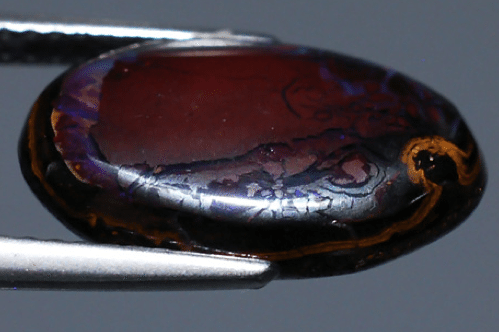 Compile the form below with your data to buy this beautiful Lighting ridge Opal.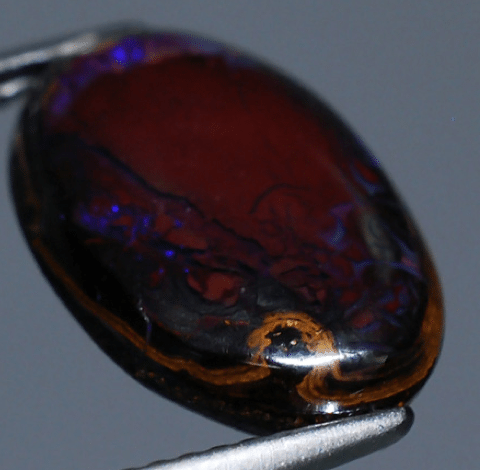 Beautiful blue flash effect in this australian opal.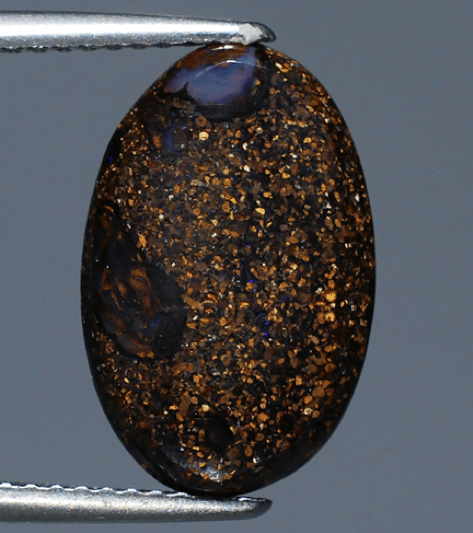 Material: 100% Natural Opal
Quantity: 1
Color: Chocolate brown (Blue green flash)
Weight: 5.47 ct
Dimensions: 15.5 x 10 x 3.5 mm.
Cut: Oval Cabochon cut
Clarity: Opaque
Luster:  Iridescent
Origin: Lighting ridge in Australia
Hardness: 5/6
Treatment: NO
Available: Yes
Compile the form below to buy this gemstone