This is a new natural tourmaline loose gemstone, now available on our main website www.buygems.org, this tourmaline present a nice deep green color hue, with strong saturation and medium dark tone, this gemstone is cut in an oval shape faceted cut with great luster and sparkle.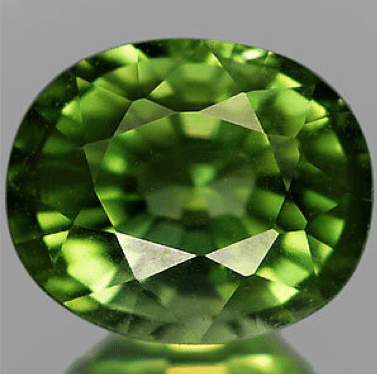 This Natural Tourmaline loose gemstone for sale present eye clean clarity and weight over one carat, is untreated and genuine earth mined in Nigeria, Africa.
This lovely green gemstone is affordable and would be the perfect gemstone for an affordable ring or pendant, set in gold.
Visit our online gem store to buy via paypal this beautiful gemstone or to browse our entire gems collection, we add weekly new natural gemstones for sale. Or compile the form below with your data and we will contact you.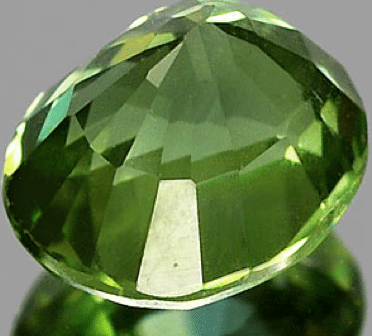 Natural Tourmaline loose gemstone for sale
Material: 100% Natural Tourmaline
Quantity: 1
Color: Green
Weight 1.19 ct
Dimensions: 6.8 x  5.6 x 4.8  Mm.
Cut: Oval faceted cut
Clarity: VVS
Luster: Very Good
Origin: Nigeria
Hardness: 7
Treatment: None
Available: Yes
Compile the form below to buy this gemstone