Don't miss this beautiful red tourmaline loose gemstone, a rare variety also called rubellite from the tourmaline mineral family. This red gemstone is available for sale on www.buygems.org where you can purchase this gem and others simply with paypal.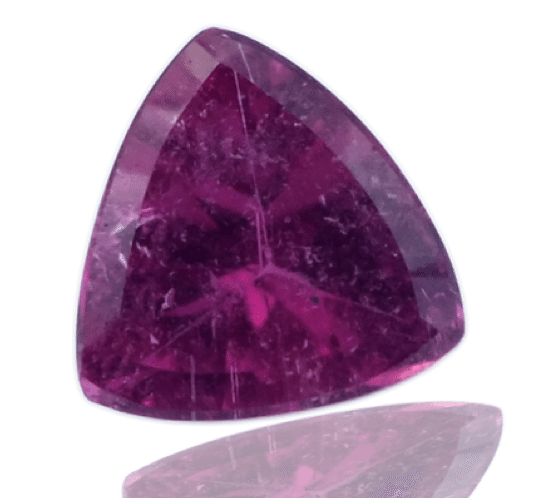 This attractive red tourmaline rubellite comes in an elegant trilliant cut, this natural stone present a nice trasparent clarity with minor inclusions, amazing cherry red color hue, with strong saturation and medium tone.
This rubellite tourmaline weight over one carat and is offered at affordable price, that make really interesting to be set in an exclusive jewel or to be stored in your gemstone collection.
Brazil is the origin for this untreated genuine earth mined rubellite tourmaline loose gemstone.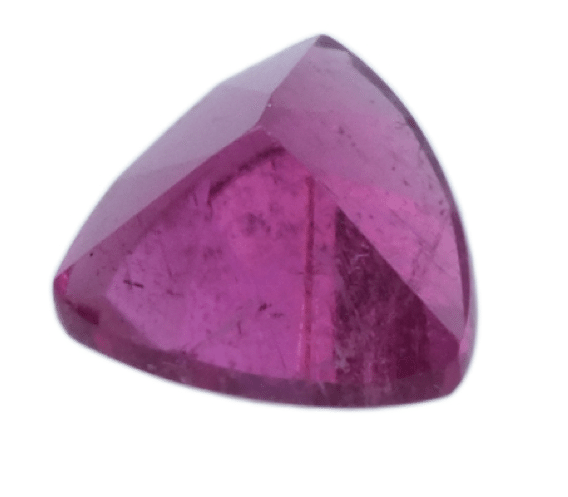 Red tourmaline Rubellite loose gemstone for sale
Material: 100% Natural Tourmaline (Rubellite)
Quantity: 1
Color: Purplish Red
Weight: 1.35 ct
Dimensions: 7.5 x  7.2 x 4.3  mm.
Cut: Trilliant cut
Clarity: VSI
Luster:  Very Good
Origin: Brazil
Hardness: 7
Treatment: None
Available: Yes
Compile the form below to buy this gemstone