Beautiful natural green sapphire lot, composed of 3 gemstones with calibrated size of 5×3 millimeters, with nice color and awesome clarity. Almost eye clean, some sapphire have some little inclusion that doesn't ruin the beauty of this gemstones, perfect to make a jewelry set, like a pendant plus earrings or a ring plus earrings.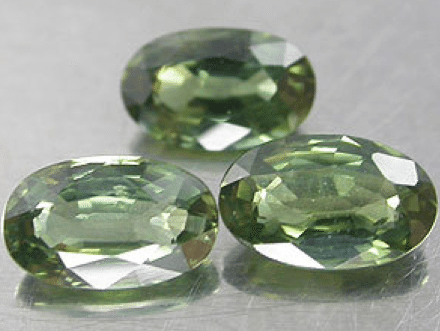 This gemstone lot weight 0.90 carat so each sapphire has a 0.30 carat weight, they all come from Africa and they were treated only with heat, a common treatment accepted and usefull to increase color and clarity in sapphires and other gemstones.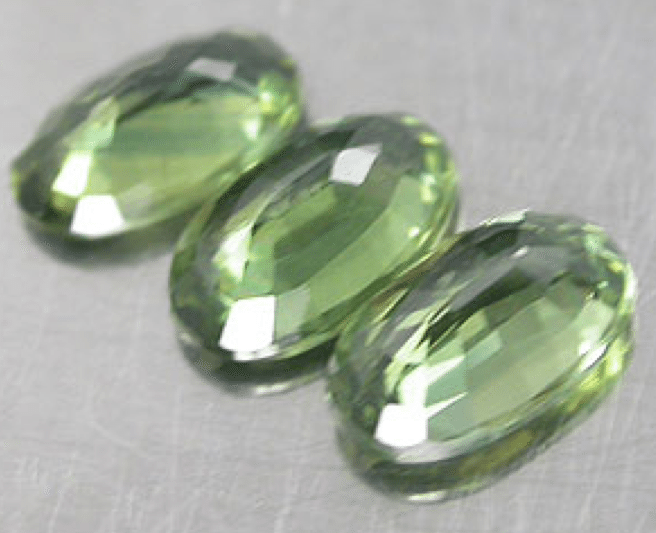 You can buy this shimmering sapphire lot for a very fair price, don't miss these beautiful sapphire gemstones  with calibrated size and stunning sparkling!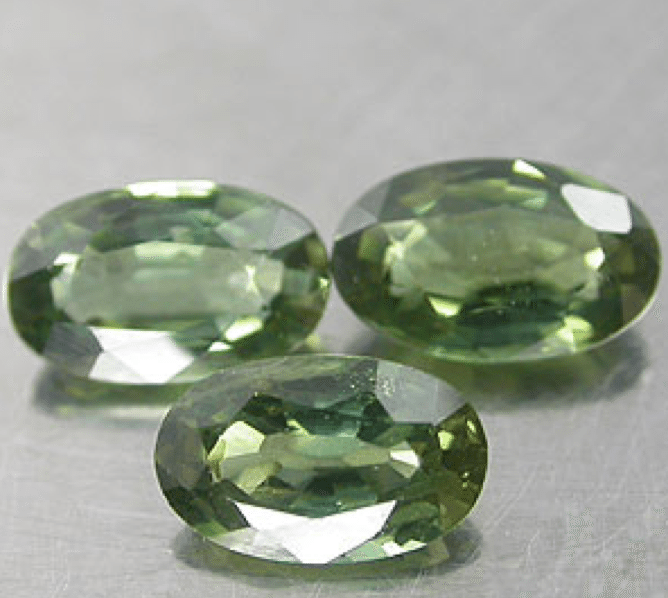 Material: 100% Natural Sapphire
Quantity: 3
Color: Green
Weight: 0.90 ct (total weight)
Dimensions: 5.0 X 3.0  mm.
Cut: Oval faceted cut
Clarity: VSI /SI (Very Small Inclusion)
Luster: Very Good
Origin: Africa
Hardness: 9
Treatment: Heated only
Available: Yes
Compile the form below to buy this gemstone