Another great sapphire but this time we present you a natural fancy sapphire, with a yellowish orange color, that comes from mine in Africa. This fancy color sapphire is very lustrous and sparkling gemstone, almost eye clean, with only some little black dots inclusions, it has a good clarity and a very good color saturation.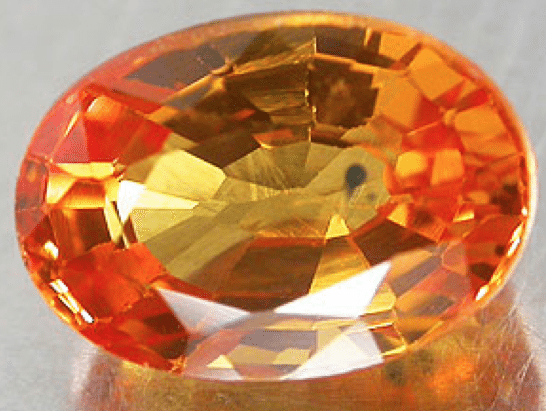 Cut in an oval faceted shape this beautiful african Sapphire is treated by heat and Beryllium diffusion, a tipical treatment for orange and yellow sapphires, this is also a good gemstone to make a jewel like a pendant or a ring.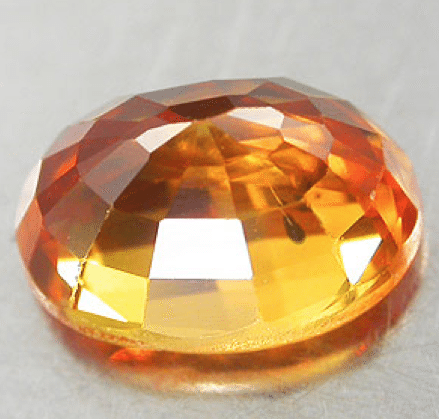 This website is constantly under construction, every week we put online new gemstones, online there is only a few sample of our gemstones collection, so feel free to contact us compiling the form below to ask for your favorite gemstone that you are looking for, we will reply with some offer to choose from, images and sometimes video of the gemstone that you need.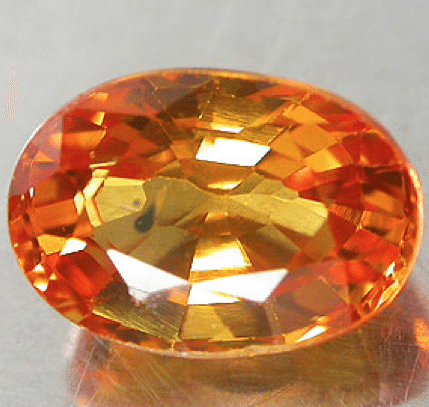 Material: 100% Natural Sapphire
Quantity: 1
Color: Yellowish Orange
Weight: 0.91 ct
Dimensions: 6.2 X 4.4  mm.
Cut: Oval faceted cut
Clarity: SI (Small Inclusion)
Luster: Very Good
Origin: Africa
Hardness: 9
Treatment:  Beryl Heated
Available: Yes
Compile the form below to buy this gemstone