This is a beautiful natural Sapphire that comes from Thailand, with a stunning greenish blue color, cut in a fancy shape that help to show its incredible clarity and awesome color.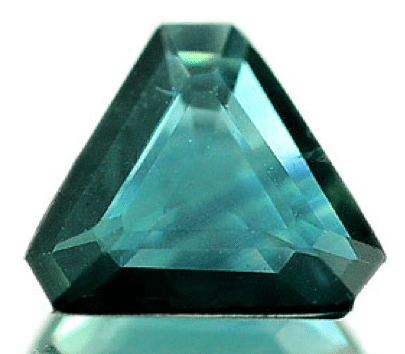 Looking through this natural Sapphire you can see some deep blue color zone bands that identify the natural crystal grow, this is an eye clean sapphire of almost 1 carat of weight.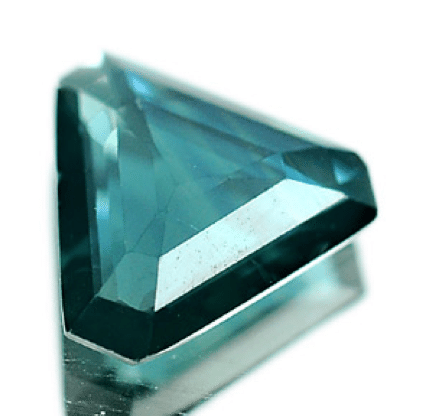 This thailand sapphire is only heated to improve its beautiful color, no other materials was added, this is not a sapphire treated with diffusion material (glass or beryl) this is a 100% natural sapphire treated only with heat.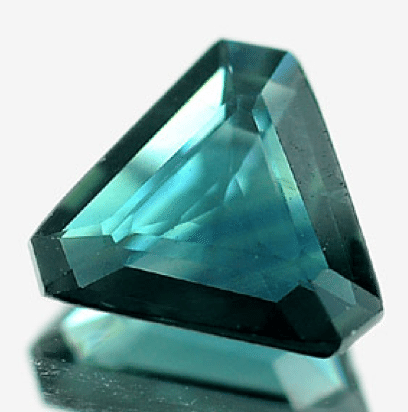 This genuine sapphires (NO Synthetic, NO Cubic Zirconia, NO glass) are earth mined in Thailand, and it show a beautiful luster, clarity and an awesome greenish blue color. perfect for your natural gemstone collection or for a precious jewel like a ring or a pendant.
Material: 100% Natural Sapphires
Quantity: 1
Color: Greenish Blue
Weight: 0.99 ct
Dimensions: 8.0 x 7.2 x 2.2 Mm.
Cut: Fancy faceted cut
Clarity: VVS (Eye clean)
Luster: Awesome
Origin: Thailand
Hardness: 9
Treatment: Heated only
Available: Yes
Compile the form below to buy this gemstone