This is a very intense blood red pair of natural Ruby gemstone, earth mined in Africa, they comes from mine in Madagascar, this is a beautiful matching pair rubies, with small inclusion almost invisible to naked eye, with a size of 6 millimeters. This kind of gemstone is heated and treated with the common lead-glass filling method.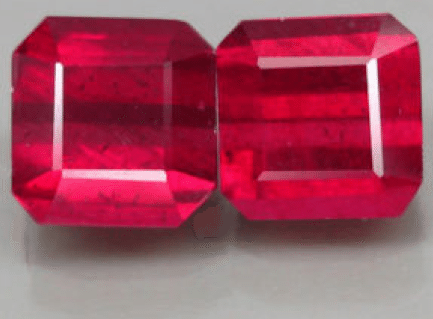 Both rubies are cutted in octagon shape and they have a 6 millimeters size for a total weight of 3.57 carat. You can check the description of these gemstones below the image.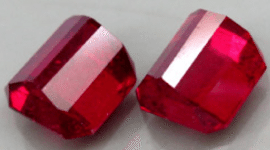 This is a beautiful and genuine (NO Synthetic, NO Cubic Zirconia) earth mined pair of rubies, they comes from Madagascar, treated with the lead-glass filling method, a common and accepted treatment for rubies, with a very nice blood red saturation, beautiful luster and clarity.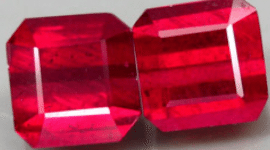 Perfect for your gemstone collection or for an elegant jewel like a pair of earrings.
Material: 100% Natural Ruby (Red corundum)
Quantity: 2
Color: Blood Red
Weight: 3.57 ct
Dimensions: 6.0 X 6.0  mm.
Cut: Octagon faceted cut
Clarity: SI (Small Inclusion)
Luster: Very Good
Origin: Madagascar
Hardness: 9
Treatment: Heated (Lead -glass filled)
Available: NO (Sold)
Compile the form below to buy this gemstone