Beautiful natural purple brazilian Amethyst , with a beautiful triangular faceted  cut that puts in evidence the soft purple color hue, small inclusion are visible but this Amethyst is a very nice gemstone, with good proportion and a nice cut that make it more sparkling.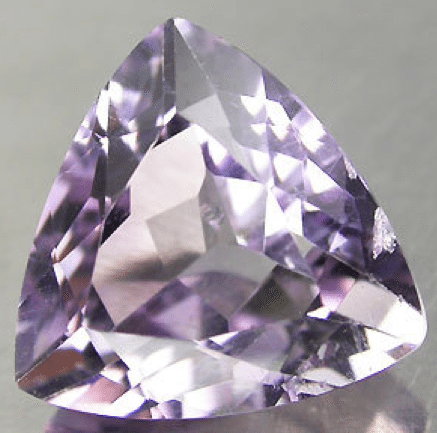 This Amethyst is unheated and untreated, so you can buy it with confidence, simply sending an email compiling the form below at the end fo the page.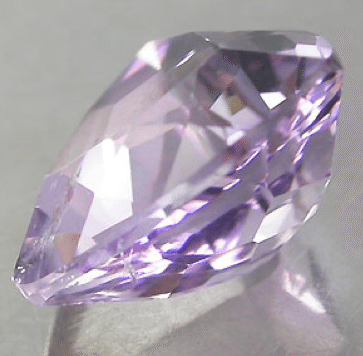 We have a large variety of natural Amethyst with different color saturation and hue, different shape, size and cut, so feel free to contact us to ask your favorite Amethyst, we will glad to send you a proposal that fit your request.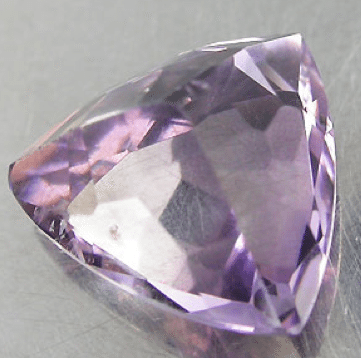 Material: 100% Natural Amethyst
Quantity: 1
Color: Purple
Weight: 3.77 ct
Dimensions: 11 × 11 x 6.6 Mm.
Cut: Trilliant
Clarity: VSI (Very small inclusion)
Luster: Very Good
Origin: Brazil
Hardness: 7
Treatment: Unheated/Untreated
Available: No (Sold)
Compile the form below to buy this gemstone