Jumbo size for this beautiful mexican Opal, completely natural earth mined in Mexico, with a good white cream color and trasparency.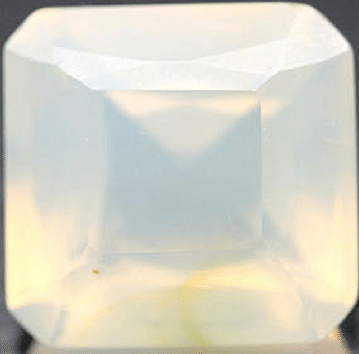 This big natural gemstone don't show play of color, the typical effect called opalescence present in the most precious Opal speciment, but this gemstone is transparent without imperfection or inclusion and has a nice candid white color.
This is a big heavy natural Opal faceted in an unusual step cut that help to show the trasparency and the color of this uncommon mexican Opal.
This is an awesome 100% Natural and genuine earth mined transparent mexican Opal ( NO Synthetic, NO doublet), with a white and transparent base.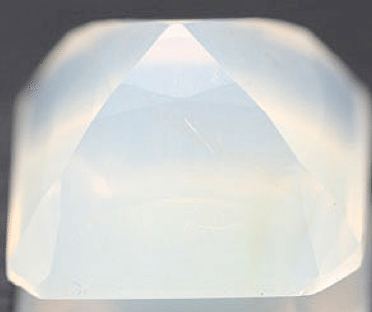 Perfect for your gemstone collection or for an elegant jewel like a pendant or a ring.
This Opal is 100% natural and it is no treated in anyway.
Material: 100% Natural Opal
Quantity: 1
Color: Cream white
Weight: 9.21 ct
Dimensions: 13.2 x 12.8 X 9.7 mm.
Cut: Octagon step cut
Clarity: IF / VVS
Luster: Very Good
Origin: Mexico
Hardness: 5/6
Treatment: NO
Available: Yes
Compile the form below to buy this gemstone